From our main Laboratory in Poole, Dorset, ACS provide quality testing and material consultancy for the construction and civil engineering industry. Since our initial UKAS Accreditation in 1990, our scope of soil and aggregate testing has steadily increased as we are now able to offer a comprehensive range of tests, carried out to both British (BS) and European (EN) Standards and to our approved In-House Test Methods.
We provide a comprehensive range of Aggregates and Soils Testing meeting British and European Standards together with Standard Highways MCHW requirements. Mechanical, physical and chemical testing is conducted on a wide range of natural and recycled aggregates to ensure they are fit for purpose.
As well as testing, our Operations Manager and Senior Technicians are on hand to advise clients on their testing requirements as well as interpreting their results.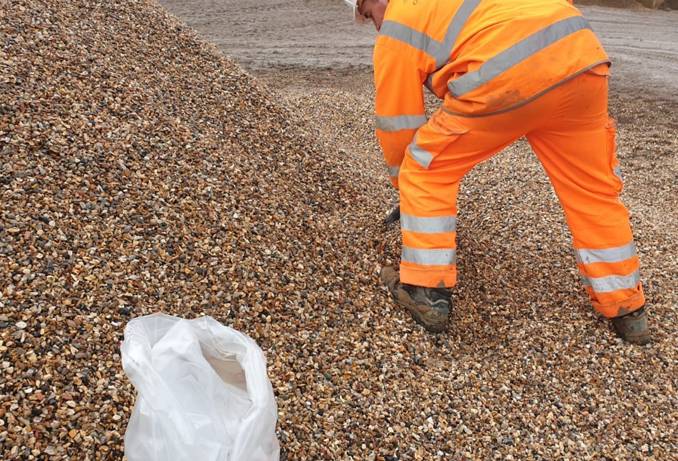 Aggregate Testing
| | | |
| --- | --- | --- |
| Test | Method | What is shows |
| Water Content | BS 1097-5 | Percentage of water based on dry mass of sample. |
| Particle Size Distribution | BS EN 933-1 | Grading Aggregates to determine suitability using grading limits defined in BS Standards and MCHW. |
| Constituents of Coarse Recycled Aggregates | BS EN 933-11 | Recycled materials, physical examination to determine the constituent parts and foreign materials within a sample. (Note; this test is not suitable for sands) |
| Los Angeles (Fragmentation) | BS EN 1097-2 | A common test to indicate the resistance to fragmentation indicating toughness, replaces BS 812 Ten Percent Fines test. |
| Micro Deval | BS EN 1097-1 | Abrasion resistance and durability of aggregates |
| Magnesium Sulphate | BS EN 1367-2 | Soundness of aggregates, resistance to disintegration from soaking and crystallising of salts granules. |
| Frost Heave | BS 812 & SHW | Measurement of swell when a sample is subjected to available water in freezing conditions, requirement under MCHW for materials with 450mm of final construction |
| Particle Density & Water Absorption | BS EN 1097-6 | Particle density, sometimes referred to as specific gravity and absorption to show porosity of the aggregate when used in conjunction with Loose Bulk Density and Voids test. |
| Sand Equivalent | BS EN 933-8 | Determines the cleanliness of a fine aggregate. Reports to % sand presence in sample. |
| Methylene Blue | BS EN 933-9 | Determines how absorptive the fine fraction (<2mm fraction) of a material is. i.e. harmful fines content. |
| Particle Shape – Flakiness/Shape Index | BS EN 933-3/4 | Slotted sieves designed to determine flaked / elongated shapes with in the aggregate |
| Loose Bulk Density & Voids | BS EN 1097-3 | With single size material this will provide mass against volume and using PD/WA voidage can be calculated.  |
| Max Dry Density/Optimum Moisture Content (Vibrating Hammer) | BS EN 13286-4 | 5 point test to determine the optimum water content to achieve the best density |
Soils Testing
| | | |
| --- | --- | --- |
| Test | Method | What is shows |
| Natural Moisture Content | BS 1377-2 | Percentage of water in a soil based on dry mass |
| Saturated Moisture Content or IDD | BS 1377-2 | Carried out on chalk lumps to determine suitability  |
| Plasticity Index (Atterberg Limits) | BS 1377-2 | 4 parts, Liquid Limit, Plastic Limit, plasticity index and liquidity index.  Clay testing to determine suitability and shrink ability potential |
| Equilibrium CBR |   | Combination of tests, Moisture Content, Grading, sedimentation and Atterberg limits used by designers to calculate potential CBR value. |
| Particle Size Distribution (PSD) | BS 1377-2 | Grading of soils for compliance to specification including SHW, also provides data to determine uniformity coefficient |
| Sedimentation | BS 1377-2 | Additional to PSD to provide a grading of material passing 63micron to 2 microns |
| Moisture Condition Value (MCV)  | BS 1377-4 | Compaction test to determine the compactive effort required to compact a material in to a cylinder at 'as received' moisture content. |
| CBR Testing | BS 1377-4 | Laboratory CBR can be carried out on material at natural or specified moisture content, in additional soaked lab CBR involves immersing the sample in water and measuring swell |
| Shear Strength Testing | BS 1377-7 | Applying pressure to a disturbed or un-disturbed sample to measure force required to shear a clay sample. |
| MDD/OMC (2.5kg, 4.5kg and vibrating hammer) | BS 1377-4 | 5-point test to determine the optimum water content to achieve the best density, different compaction methods depending on the material type and size. |
| Permeability | BS 1377-6 | To determine flow of water through a specimen of clay/silt for purposes of landfill design/compliance testing. |
| Topsoil Suite | BS 3882 | Combination of physical and chemical testing to determine the suitability of topsoil and reported with BS 3882 limits. |
ACS Services
Please see below for a list of the services provided by ACS:
CONTACT ONE OF THE TEAM
If you require a collection that is outside of our usual range, please feel free to call us on 01202 622858.
Or contact us and we will do our best to accommodate your requirements.