Concrete was the first service to be offered by ACS Testing back in 1987. Since then, we have increased our scope to cover a wide range of UKAS accredited testing on fresh and hardened concrete, both on site and in our laboratories. Our tests are conducted to British or European standards.
ACS offer the most requested tests for physical and mechanical properties as well as bespoke testing as per our client's requirements. Our experienced team would be happy to discuss any concrete testing projects you may need assistance with.
ACS Testing provide highly skilled technicians who all hold current CSCS cards and are comprehensively trained in the safety aspects of the work they carry out in accordance with appropriate method statements and risk assessments.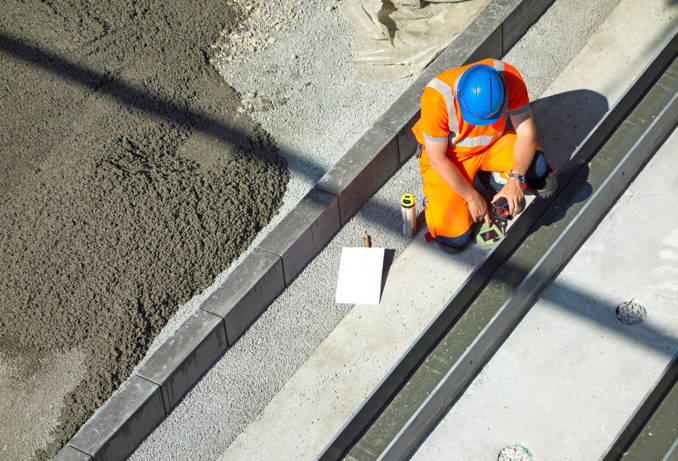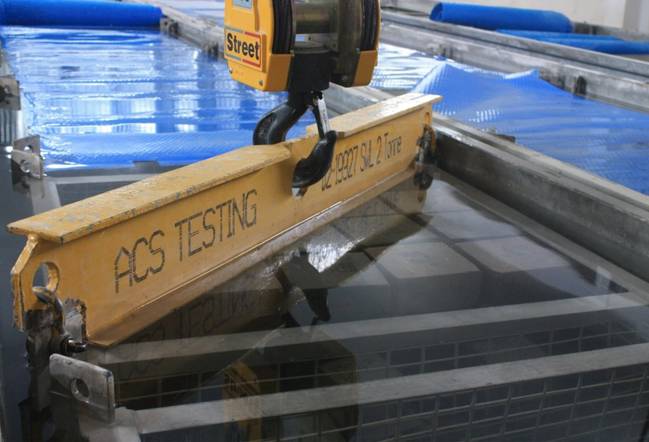 Concrete is the most widely used construction material in the world, composed of Portland cement and other cementitious materials such as fly ash and slag cements, crushed rock or gravel, sand, and water. Chemical admixtures and other materials are often added to the mix to enhance the performance characteristics. It is commonly reinforced with steel rods (rebar) or wire screening (mesh).
Due to a constant increase in our Concrete testing demand, ACS recently expanded by acquiring and creating a purpose-built Concrete Laboratory next to our current Main Testing Laboratory. This is fully equipped with several compressive strength machines, concrete grinding apparatus, purpose built curing tanks with heat exchangers to maintain the required curing temperatures, overhead gantry crane for handling large numbers of test specimens and specific database with printing facilities direct onto hardened concrete test samples.
CONCRETE TESTS AVAILABLE
Test
Method
What it shows
Sampling Fresh Concrete
BS EN 12350-1
To ensure a representative sample of the fresh concrete is obtained
Determination of Slump
BS EN 12350-2
To check the consistence of the concrete meets the clients specification
Determination of Air Content
BS EN 12350-7
Where air-entrained concrete is specified its air content must be checked
Temperature of Fresh Concrete
Documented In-House Method
To confirm the temperature of concrete meets any minimum or maximum specification requirements
Compressive Strength of Concrete Cubes – including curing
BS EN 12390-3

 

BS EN 12390-2

Determines the strength of hardened concrete cubes (100-150mm). Commonly tested at 7 and 28 days after casting.
Flexural Strength
BS EN 12390-5
Prismatic specimens subjected to a bending moment.
Density
BS EN 12390-7
To determine the density (as-received, water saturated or oven-dried) of concrete
Compressive Strength of Concrete Cores
BS EN 12504-1
Determines the strength of hardened concrete in existing structures.
 
 
 
Cement Content
BS 1881-124
Determines the Cement content of hardened concrete.
Hi-Alumina Cement (HAC)
BRE Rapid
Determines the presence of HAC within the concrete.
Chloride Content
BS 1881-124
Determines the Chloride content of hardened concrete.
Concrete Trial Mixes
Documented In-House Method
Full trial mixes for determination of strength and fresh concrete properties
CONCRETE INVESTIGATION
Although well-designed reinforced concrete structures (a term which includes buildings, bridges, sea defences etc) generally show excellent durability, problems still arise from the corrosion of reinforcing steel in structures exposed to aggressive environments (eg motorway bridges, car parks and marine installations).
Furthermore, construction practice over the past few decades has left a legacy of existing structures with a range of defects that contribute to reinforcement corrosion. These are likely to require repair and remediation, or even replacement. Before undertaking any repairs to a reinforced concrete structure, it is essential to discover the causes of distress or deterioration.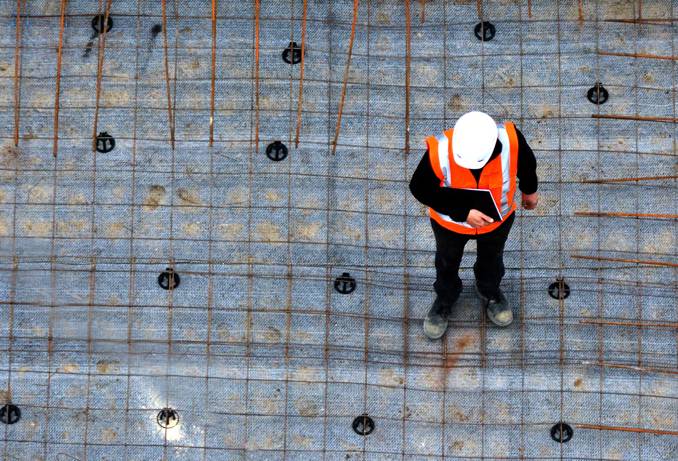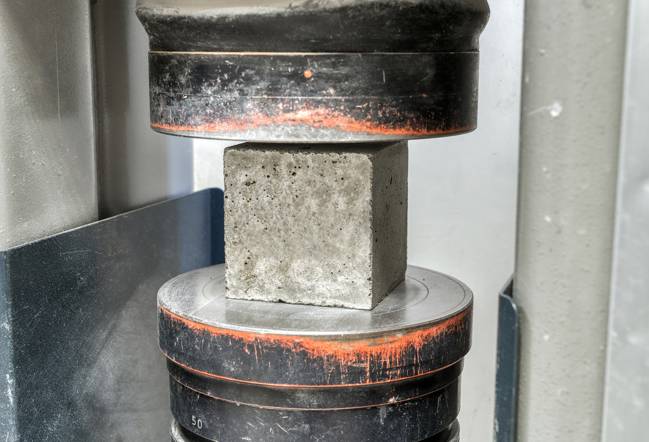 IN-SITU & LABORATORY CONCRETE TESTS
An appropriate investigation and assessment strategy may be critical to the whole process of both maintaining and extending the residual service life of the structure. Our experienced team would be happy to discuss and assist with any concrete investigation projects you may need assistance with. Please see below for examples of projects we have completed:
West Park Multi-Story Car Park – Southampton
Kelda Water Tower – St Athan
Dell Quay – Chichester Harbour
Seafront Holiday Inn – Brighton
Examples of our
In-Situ Sampling & Testing includes:
Cover meter (Hilti Ferroscan)
Hilti PS 1000 x-scan
Half Cell Potential Survey
Resistivity Survey
Dust Sampling
Carbonation Depth
Delaminatinon Survey
Surface Hardness
Ultrasonic Pulse Velocity
Pull-Off Tests
Crack Measurement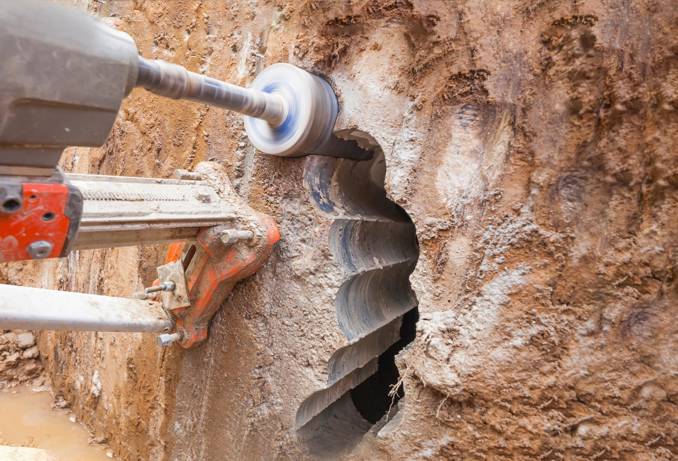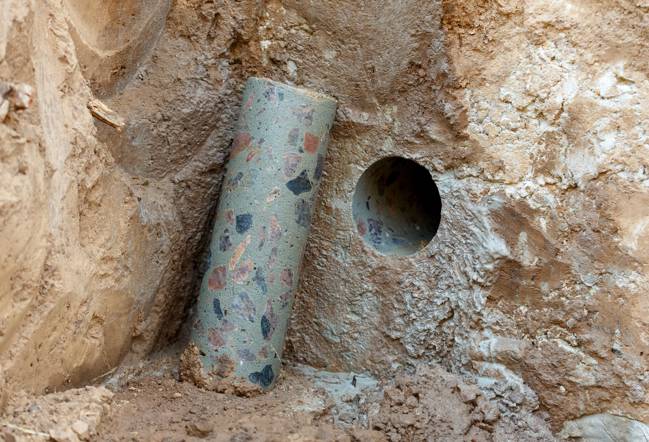 Examples of our
Laboratory Testing includes:
Alkali Content
Cement Content
Chloride Content
Sulphate Content
Core Compressive Strength
Determination of Presence of HAC (High Alumina Cement)
Petrographic Analysis
Air Content
Water Absorption
ACS Services
Please see below for a list of the services provided by ACS:
CONTACT ONE OF THE TEAM
If you require a collection that is outside of our usual range, please feel free to call us on 01202 622858.
Or contact us and we will do our best to accommodate your requirements.