Bituminous road surfacing materials are produced by mixing mineral aggregate with a bitumen binder in predetermined quantities and within defined temperature ranges. Other materials are sometimes added to the mixture, including fibres, polymers and pigments to produce specific performance characteristics.
At ACS Testing we are UKAS accredited to carry out a wide range of testing covering British (BS) and European (EN) standards. Our bituminous materials testing can be performed both on site and in the laboratory. ACS Testing provide highly skilled technicians who all hold current CSCS cards. They are comprehensively health and safety trained in accordance with appropriate method statements and risk assessments.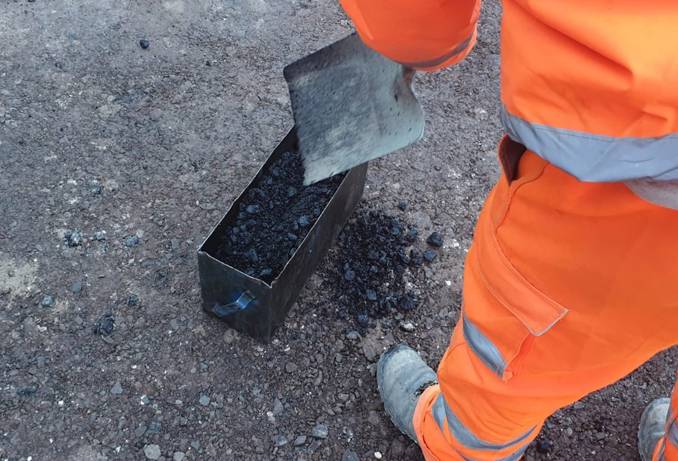 Bituminous Test Types
Our Bituminous Testing Laboratory covers a comprehensive range of testing, included but not limited to:
Test
Method
What it shows
Binder Content
BS EN 12697-1
Breaking down the constituents of blacktop to determine the mineral grading, filler content and quantity of binder.
Particle Size Distribution
BS EN 12697-2
Maximum Density
BS EN 12697-5
The maximum density of a mix used to define the 100% when comparing to in-situ density or bulk density of cores
Bulk Density
BS EN 12697-6
Measuring the layer density of a core sample
Air Voids Content
BS EN 12697-8
Calculating the difference between bulk density / maximum density to provide air voids.
Percentage Refusal Density (PRD)
BS EN 12697-9
Measuring density of core layer, heating, compacting and re-measuring density.
ACS Services
Please see below for a list of the services provided by ACS:
CONTACT ONE OF THE TEAM
If you require a collection that is outside of our usual range, please feel free to call us on 01202 622858.
Or contact us and we will do our best to accommodate your requirements.