ACS Testing offer a comprehensive range of professional on site testing services, all carried out by our fully trained site technicians. We provide our clients with a UKAS Accredited sampling of materials including aggregates, bituminous, concrete, soils and water monitoring. We also offer a wide range of in-situ testing on each of these materials. We offer both day and night works, as we understand some projects have certain working timeframes.
We provide our on site testing and sampling service across the whole of the South of England. We also provide our testing services across South Wales and the Isle of Wight.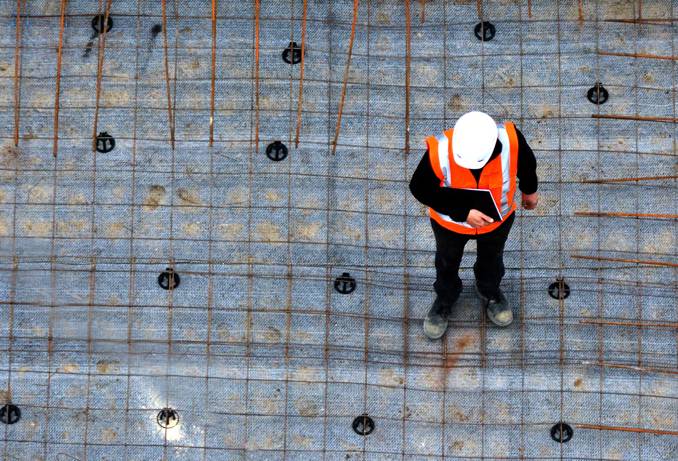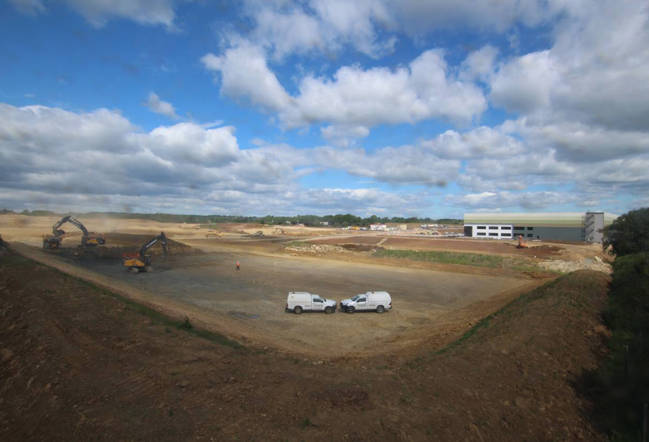 On-Site Concrete Testing
Our trained technicians provide fresh concrete sampling and testing to show compliance to site specific requirements. Concrete is supplied to meet a specification. On-site checks provide assurance to certain aspects are conformed to providing quality control prior to concrete hardening. Cube samples provide hardened compliance to indicate specification.
ON SITE CONCRETE TESTING
Test
Method
What is shows
Slump Test
BS EN 12350-2
Control measure on workability of concrete mix
Cube Samples
 
Making concrete test cubes for compliance testing, additional cubes for early strength gain of concrete
Air Content
BS EN 12350-7
Determine the amount of air introduced into the concrete to provide a more durable surface, typically used in concrete yards and PQ concrete
Wet Density
BS EN 12350-5
Measuring the density of fresh concrete
Metallic Fibre Content in Fresh Concrete
BE EN 14271-B
Measuring the addition of fibres added at the mixing stage, used as alternative to standard steel mesh reinforcing.
Polymer Fibre Content in Fresh Concrete
BS EN 14271
Ferroscan
BS 1881-204
Measure cover and spacing to reinforcement.
Depth of Carbonation
BS EN 14630
Measure the depth of the carbonated layer near the surface of hardened concrete
Coring
BS EN 12504-1
Cored specimens – Taking, examining and testing in compression
ON SITE SOILS TESTING
Test
Method
What is shows
Plate Bearing Testing (PBT)
IHTP& BS1377-9
To determine the bearing capacity of a ground.
1) Mainly used to determine CBR Value in granular materials (which are not suitable for in-situ CBR tests)
2) Also used to assist in crane and piling mat design.

 

 

California Bearing Ratio (CBR)
BS 1377-9
Definitive measurement for CBR value to determine thickness or road construction.
TRL Dynamic Cone Penetrometer
TRLDCP
Developed by TRL (Transport Research Laboratory) for estimated In-Situ measurement of CBR at continuous depths up to approx. 850mm below surface.
Hand Shear Vane
BS 1377-9
In-Situ Shear strength of cohesive soils
Density Testing – Core Cutter
BS 1377-9
In-Situ dry density of fine grain soils –  compaction monitoring.
Density Testing – Sand Replacement
BS 1377-9
In-Situ dry density of fine and coarse-grained soils – Compaction monitoring.
Bulk Density Testing – Nuclear method
BS 1377-9
In-Situ dry density of fine and coarse-grained soils – Compaction monitoring (Rapid assessment).
ON SITE BITUMINOUS TESTING
| | | |
| --- | --- | --- |
| Test | Method | What is shows |
| Compaction Monitoring – Nuclear Density Method | ASTMD2950 | Density checks for base and binder products to report air voids and relative compaction (%). |
| Sand Patch | BS 598-105 | Measurement of surface texture. |
| Macrotexture Depth | BS EN 13036-1 | Measurement of surface texture – definitive/dispute. |
| Rolling Straight Edge | TRL SR 290 | 3m rolling beam to measure bumps and dips in a road surface demonstrating surface regularity |
| Skid Resistance | BS EN 13036- | A measurement of slipperiness of surface. |
| Coring | BS EN 12697-27 | Obtaining samples for laboratory testing, to include; depth checks, visual logs and compaction assessments. |
ACS Services
Please see below for a list of the services provided by ACS:
CONTACT ONE OF THE TEAM
If you require a collection that is outside of our usual range, please feel free to call us on 01202 622858.
Or contact us and we will do our best to accommodate your requirements.